The stage play "Harry Potter and The Cursed Child" based on the original story by Jack Thorne, J.K. Rowling and John Difney will come to Asia in July 2022 and be brought to the Japanese stage so that Harry Potter fans in Asia can also experience the great charm of the wizarding world at close range. In order to allow people to experience the magic of the original work and the stage, such as moving stairs and portraits, from mid-June 2022, Tokyo Akasaka neighborhood will be transformed into a real-life wizarding world, in addition to Harry Potter-themed cafes and Harry Potter-themed stores will also be newly opened.
First of all, I would like to send you a "Marauder's Map".
Magic World in Reality
The magic begins at Akasaka Station, and from June 16, the "big staircase" around Akasaka Station will be temporarily renamed "Wizarding World Gate" and presented to visitors as the "moving staircase" in Hogwarts, and the "moving portraits" that we often see in Hogwarts will also be a part of the real magic world. A total of about 42 portraits will be displayed on the wall, the ceiling will be decorated with a beautiful starry sky, and the most eye-catching is a large model of the Time-Turner that "can turn back time" will also be displayed.
CDJapan Rental has a great deal on pocket wifi, with a range of flexible plans starting at ¥187/day.
Japan Pocket Wifi Rental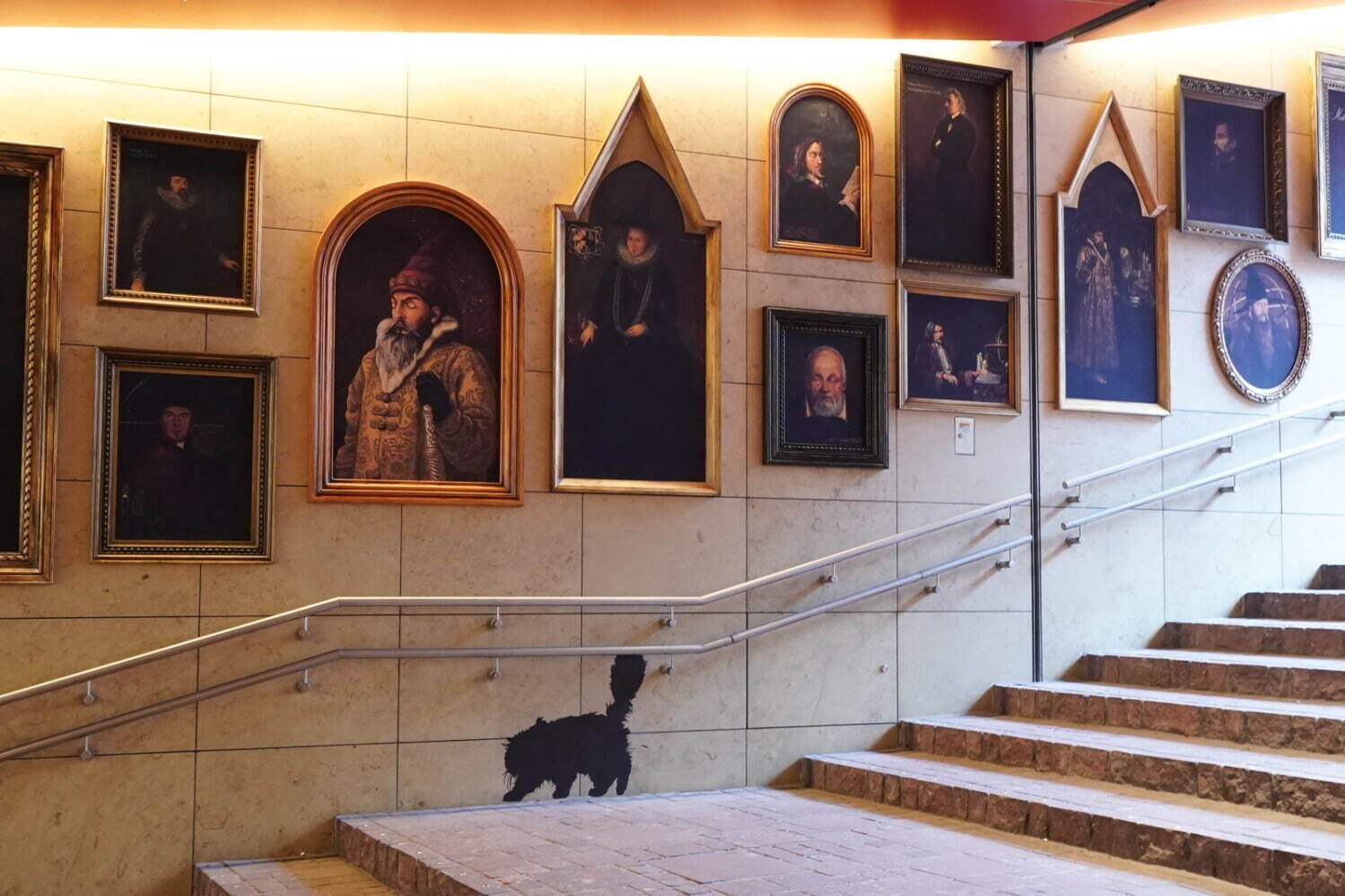 After leaving Akasaka Station,the street "Nakatori" near the Biz Tower in Akasaka is transformed into "Wizarding World Street" and becoming the student dormitory for the four houses of Hogwarts School of Witchcraft and Wizardry, with banners and other decorations around it.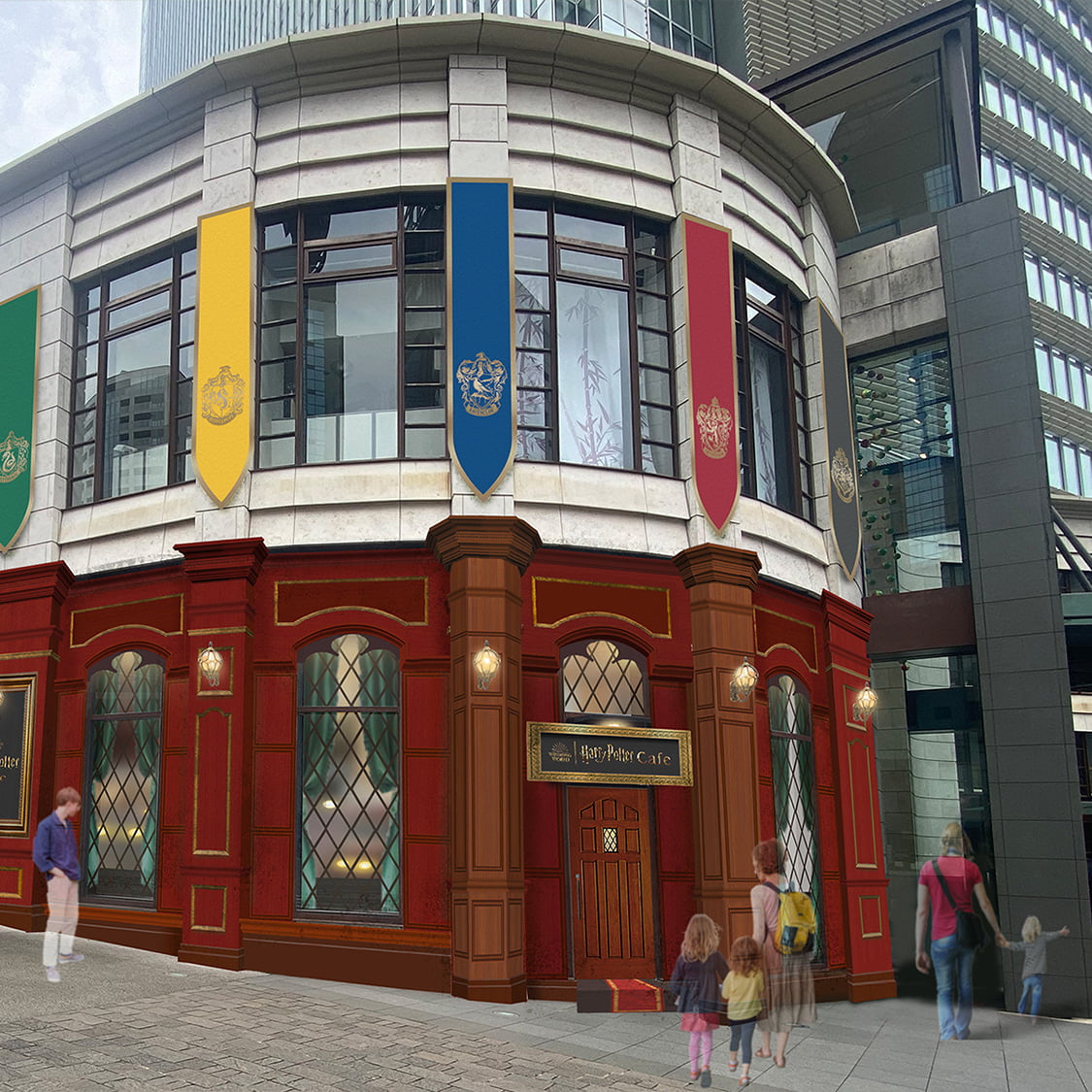 Harry Potter Theme Café
The Harry Potter-themed cafe, which opened on June 16, features a variety of food from the four academies, as well as dishes and desserts themed on various representative animals and objects from the Harry Potter series. If you are a die-hard Harry Potter fan, you will definitely find countless elements you are familiar with when you go to the café.
Harry Potter Theme Café
4 Houses Stew
Hedwig Cake
Owl Post Sunday Roast
Takeout Box
Platform 9 3/4 Beans
Dragon's Smoke Roast Beef
Harry Potter Theme Shop
At Harry Potter – Mahou Dokoro ("ハリー・ポッター マホウドコロ"), a Harry Potter-themed store, you can buy wands that respond to the sound of magic spells, the four houses' magical robes, plates with various magical creatures painted on them, and other very nice souvenirs. If you are an avid fan of the Harry Potter series, then whether you live in Japan or are traveling to Japan in the future, why not come to Akasaka and have a look around?
The theme store also has a photo booth for visitors in the form of Platform 9 3/4. Why not take a photo after shopping?
Information
Harry Potter Theme Café
Japanese Name:ハリー・ポッター カフェ/Harry Potter Cafe
Address:〒107-6301 東京都港区赤坂5-3-1赤坂Bizタワー1階(1F Akasaka Biz Tower, 5-3-1 Akasaka, Minato-ku, Tokyo)
Opening hours:
・Café 11:00〜17:00
・Dinner 17:00〜23:00
・Takeout 11:00~23:00
※The business hours will change from June 16 (Thu) to July 7 (Thu), 2022.
Payment:Cash, credit card, QR code payment, electronic payment, overseas payment methods (UnionPay / Alipay / WeChat payment)
Harry Potter Theme Shop
Japanese Name:「ハリー・ポッター マホウドコロ」赤坂 Wizarding World Street店
Opening Date:June 16, 2022 (Thu) ~ *Limited hours. End date has not been decided yet.
Address:〒107-6301 東京都港区赤坂5-3-1赤坂Bizタワー1階(1F Akasaka Biz Tower, 5-3-1 Akasaka, Minato-ku, Tokyo)
Opening hours:11:00~21:00
All images in this article are fromHarry Potter Cafe | 株式会社 TBSテレビ
WIZARDING WORLD characters, names and related indicia are
© & ™ Warner Bros. Entertainment Inc. WB Shield: © & ™ WBEI. Publishing Rights © JKR. (s22)
(Visited 7,560 times, 11 visits today)
GetAround Japan is your number one travel guide, providing the latest information on visiting and living in Japan, with tips on what to eat, things to do, and places to stay.
Whether you're planning for a trip far in the future, or already in Japan in need of some fresh ideas, our archive of posts will help you find the best way to fill your time and get the most out of your travel experience.
We provide you updates on serious policies that affect visitors and foreign residents while also keeping things light and fun with articles on quirky trends and pop culture.
How do we know how to provide visitors the information they need? Our affiliate company CDJapan Rental provides WIFI and Sim Card rentals to thousands of visitors to Japan every year. In other words, we are constantly in touch with and listening to the voices of our customers, and infuse our blog with the information they ask us for.
For inquiries, contact us here
Company Information
CDJapan Rental (Neowing Corporation) 1-10-15-3F Nihonbashi Horidome Chuo, Tokyo 103-0012, Japan