Cell phones have become a necessity of modern life and have an irreplaceable place in our lives. If you are going to study or work in Japan, having a Japanese cell phone number will be very helpful and convenient for you to rent an apartment, apply for a bank card, and do other things in your life in Japan. We have previously discussed in [Teaching] How to apply for a cell phone number in Japan (1) Can I use my own country's cell phone in Japan? In this article, we have introduced some basic steps to apply for a cell phone number in Japan. Today, we would like to talk about the bundling and selling of cell phones and call packages when applying for a cell phone number in Japan.
To apply for a cell phone number, you must purchase both a cell phone and a subscription.
In Japan, there are three cell phone operators with the largest and best communication services, namely DOCOMO, AU (KDDI) and SOFTBANK, and before 2019, if you want to apply for a cell phone number in Japan, it is not as easy as you think to fill out the form, select a package, and then get a SIM card and insert it directly into your cell phone.
Before 2019, the cell phones sold in Japanese stores were basically SIM-LOCK type phones, which are also called contract phones in Chinese. In Japan at the time, cell phone numbers and cell phones were often bundled and sold. If you want to apply for a cell phone number in Japan, you usually need to apply for a cell phone package at the same time, and you need to buy a contract phone from the corresponding telecommunication company. The contract is SIM-locked, so after purchase, the phone can only be inserted into the SIM card of that carrier and can only be used with that carrier's cell phone package.
Cell phone carriers often advertise "$0 purchase" because if you buy a smartphone, apply for a cell phone subscription and a cell phone package at the same time, you will have two choices.
Instead of paying the entire purchase price in one lump sum, you can pay it back in 24 monthly installments over two years.
Paying for the entire phone in one payment.
But no matter which one you choose, the telecom company will offer a "monthly cut/monthly cut" discount, and the monthly fee reduction is exactly the same as the monthly cost of the phone itself when you choose to pay in installments.
Does that sound like a good deal? After all, that's the price of a cell phone for two years, which is like getting a cell phone for free!
However, from 2016 to 2019, the Japanese government discussed this situation and eventually restricted this $0 purchase program.
This is because for consumers, if they do not choose to buy a phone for $0, there will be no phone bill reduction, which means that they will have to pay a high phone bill in addition to the cost of purchasing a phone; but if they choose to buy a phone for $0, it means that they cannot change their phones, packages, or cell phone owners for two years, and their freedom of consumption is not protected. The company's main goal is to provide the best possible service to its customers. But for those who don't want to get a new phone in two years, the reductions end from the third year onwards.
The situation is even more complicated if you are a student studying abroad. If you want to buy a cell phone by two years installment, or apply for the monthly phone bill reduction, you need to live in Japan for at least two years – not just because you told the telecom company that I will live in Japan for two years. Most of the time, the period of stay is one year and three months. Although most students apply for an extension of their period of stay before it expires because they are going on to university or continuing their studies at their current school, there are only a few who can pay for a cell phone in installments if they have only one year and three months to apply for a cell phone.
In addition, in 2019, the Japanese government will prohibit the bundling of cell phone fees and cell phone package fees, and will call for a reduction in cell phone prices.
The freedom to choose your phone and package now
Although there are still the so-called "1 yen for a phone" type of long-term contract + phone fee reduction to purchase a cell phone, the three major carriers are also starting to offer packages that are quite cheap and do not require the purchase of a cell phone at the same time.
The following are the new packages that will be offered by the three major carriers in April 2021. If you are interested, please click on their official websites (in Japanese).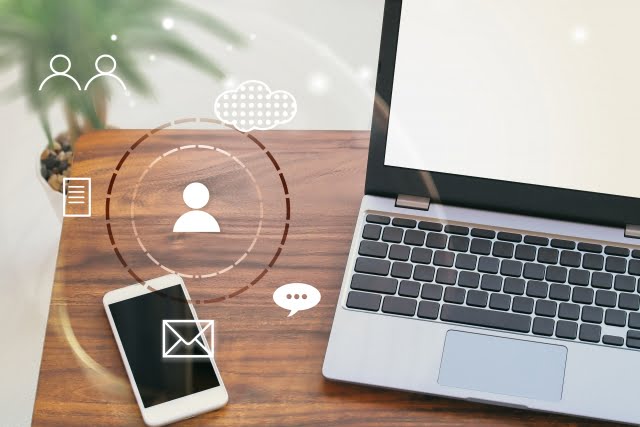 We have also made some comparative summaries of these three new packages, which can be found in the table below.
 
DOCOMO「ahamo」
KDDI/AU「povo」
SOFTBANK「LINEMO」
Service Start Date
2021/3/26
2021/3/23
2021/3/17
Monthly base fee (before tax)
2700 yen(20GB)
0 yen(Conditional)
900 yen(3GB)
2480 yen(20GB)
Monthly Data
20GB、100GB(Additional 1980 yen/80GB for 20GB package)
0~(Free to choose through custom packages)
3GB、20GB
Speed limit when overuse
Max 1Mbps
Max 1228Kbps/1Mbps
Max v300Kbps/1Mbps
Internet
4G/5G
4G/5G
4G/5G
Japanese domestic voice call
5min free/per time,or 22 yen/30 seconds
22 yen/30 seconds
22 yen/30 secconds
Additional domestic unlimited call packages
1000 yen/unlimited
500 yen/free for 5 min
1500 yen/unlimited
500 yen/free for 5 min
1500 yen/unlimited yen/unlimited
eSIM
○
○
○
Features
5 minutes of free domestic voice calls included at the beginning
Customized packages are available
For example, you can choose "3GB per month" + "5 minutes call" + "next 24 hours of unlimited data".
LINE APP data free
Application
Web/APP
Web
Web/LINE
(Visited 1,314 times, 1 visits today)