JR East started to sell a special IC card for visitors to Japan called "Welcome Suica" on September 1, 2019. Have you used it before? Let's see how it differs from a regular Suica card!
Red Suica「Welcome Suica」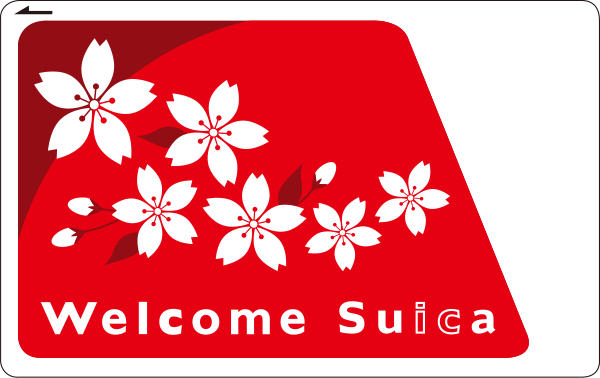 From:JR East
The card face of "Welcome Suica" is different from the normal green Suica card, but it has a red and white pattern. The red color represents the sun, and the white color represents cherry blossoms. Red and white are also the colors of the Japanese flag.
CDJapan Rental has a great deal on pocket wifi, with a range of flexible plans starting at ¥187/day.
Japan Pocket Wifi Rental
In terms of use, there is no difference between the red Suica card and the green Suica card, as the card can be swiped to enter the station directly and can be used as an electronic payment card for purchases at places where the Suica card can be used for payment.
To recharge, you can choose from 1,000 yen, 2,000 yen, 3,000 yen, 4,000 yen, 5,000 yen, or 10,000 yen at ticket vending machines and other locations.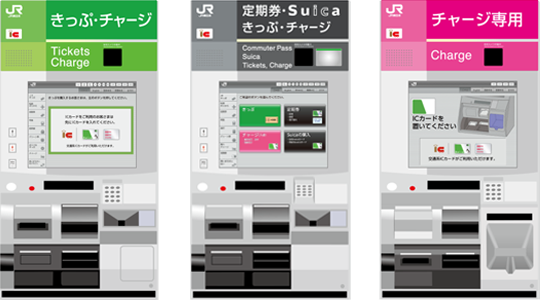 From:JR East
Unlike the Green Suica Card, when you apply for the Red Suica Card, you do not need to pre-deposit 500 yen, but all the amount you recharge for the first time can be used as fare/shopping money.
In addition, the regular Suica card generally has no expiration date and can be used for as long as it is in use. Unless the card is not used for ten years, the card will not be invalidated. The red Suica card "Welcome Suica" has a validity period of 28 days from the first swipe and will be automatically invalidated on the 28th day. Visitors can certainly take this card home as a souvenir of their visit to Japan.
Where to apply for the red Suica card "Welcome Suica"
You can get Welcome Suica in the JR EAST Travel Service Center window and JAPAN RAIL CAFE at major stations like
Tokyo Station
Shinjuku Station
Shibuya Station
Ikebukuro Station
Ueno Station
Shinagawa Station
Hamamatsucho Station
Narita Airport Station
Narita Airport Terminal 2 Station
Tokyo Monorail Haneda Airport Terminal 2 Station
Also you can use Welcome Suica ticket machines at
Narita Airport Station
Haneda Airport Terminal 2 Station
Haneda Airport Terminal 3 Station and other stations
Welcome Suica can also be purchased at Sendai Station.
Notes on the red Suica card "Welcome Suica"
No refund of balance
The Welcome Suica does not require a 500 yen advance deposit, but it also does not refund the remaining balance. In other words, the balance of the card will not be refunded either before or after the expiration of the Red Suica Card.
Therefore, it is important to use up the remaining balance on your Red Suica Card before it expires in order not to lose out.
The recharge amount is limited to 1,000 yen
When you recharge your  Welcome Suica, you can only recharge from
1,000 JPY
2,000 JPY
3,000 JPY
4,000 JPY
5,000 JPY
10,000 JPY
You can choose to recharge within this thousand amount, but not for example 1,500 yen.
The balance limit is 20,000 yen
If you have more cash and wish to reload all of it to your Red Suica Card, you should note that there is a balance limit on the Red Suica Card.
Even if you have 30,000 yen, you can only load up to 20,000 yen.
No renewal after expiration
The Red Suica Card "Welcome Suica" is only valid for 28 days. If you stay in Japan for more than 28 days, you can only apply for a new card after the Red Suica Card expires, and you cannot renew your old card.
You must bring a Reference Paper with you when you use Welcome Suica
A Reference Paper will be delivered with the Red Suica Card.
From:JR East
You can check the validity period of your Welcome Suica card, information about your discount ticket, etc., on the Reference Paper that you receive when you purchase the card. (This information will not be displayed on the Welcome Suica card itself.)
Always carry this Reference Paper around with you, and show it to the staff if they ask to see it.
(Visited 4,468 times, 4 visits today)
GetAround Japan is your number one travel guide, providing the latest information on visiting and living in Japan, with tips on what to eat, things to do, and places to stay.
Whether you're planning for a trip far in the future, or already in Japan in need of some fresh ideas, our archive of posts will help you find the best way to fill your time and get the most out of your travel experience.
We provide you updates on serious policies that affect visitors and foreign residents while also keeping things light and fun with articles on quirky trends and pop culture.
How do we know how to provide visitors the information they need? Our affiliate company CDJapan Rental provides WIFI and Sim Card rentals to thousands of visitors to Japan every year. In other words, we are constantly in touch with and listening to the voices of our customers, and infuse our blog with the information they ask us for.
For inquiries, contact us here
Company Information
CDJapan Rental (Neowing Corporation) 1-10-15-3F Nihonbashi Horidome Chuo, Tokyo 103-0012, Japan