As a popular tourist destination, Japan welcomes millions of foreign visitors every year. When you travel to Japan, do you feel at home or do you experience certain inconveniences? A Japanese travel media outlet, "GOOD LUCK TRIP," conducted a survey among 891 non-Japanese users to identify the top inconveniences faced by foreign travelers in Japan. Let's take a look and see if you have encountered any of these common inconveniences.
What are the Inconveniences Faced by Foreign Travelers in Japan?
| Rank | Issue | Percentage |
| --- | --- | --- |
| 1st | Issues with Free Wi-Fi (weak signal, lack of support for foreign languages, etc.) | 31.5% |
| 2nd | Difficulty in Smooth Communication with Locals | 20.2% |
| 3rd | Lack of Multilingual Signage, Maps, and Tourism Information, and Difficulty in Understanding Existing Information | 17.5% |
| 4th | Confusion with Japan's Public Transportation System | Approximately 16% |
| 5th | Lack of Sufficient Public Trash Bins in Japan | Approximately 16% |
| 6th | Limited Variety of Payment Options in Japan (e.g., mobile payments) | Approximately 15% |
| 7th | Credit Card/Prepaid Card Payment Issues | Approximately 15% |
| 8th | Insufficient/Inconspicuous Smoking Areas in Japan | 14.4% |
| 9th | Difficulty in Currency Exchange | Approximately 14% |
| 10th | Complexity of Railway Discount Tickets | Approximately 9% |
WiFi and Language Challenges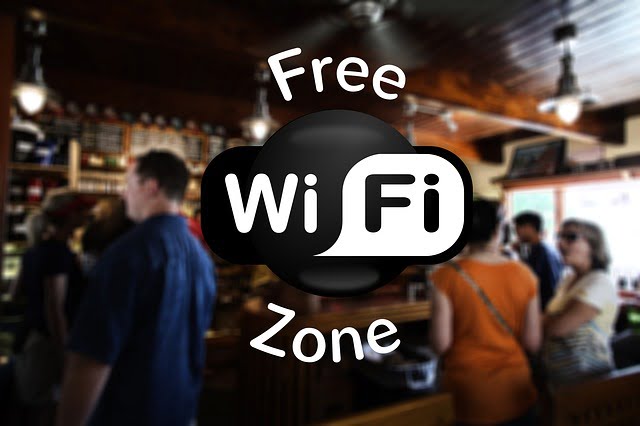 The most inconvenient aspect for foreign travelers in Japan is the issue of free WiFi, with 31.5% of respondents choosing it as their top concern. While Japan offers free WiFi in some public places such as cafes, shopping malls, subways, and trains, the signal quality can be poor, with frequent disconnections. Additionally, some WiFi networks only support the Japanese language and do not provide foreign language assistance.
CDJapan Rental has a great deal on pocket wifi, with a range of flexible plans starting at ¥187/day.
Japan Pocket Wifi Rental
Furthermore, apart from the aforementioned locations, WiFi is generally not available in other public spaces in Japan. We recommend that travelers prepare in advance by obtaining a portable WiFi device or SIM card to ensure continuous internet access during their trip.
We recommend CDJapan Rental for portable WiFi devices or SIM cards, which offers the following advantages:
English and Chinese language support
Various plans to choose from, including the recent introduction of WiMAX+5G
Delivery to airports, hotels, guesthouses, or the option for pickup at post offices
Affordable prices
Enjoy a 5% discount with the promo code: WIFI08 Purchase here
The second and third concerns are both related to language. 20.2% of respondents find it difficult to communicate smoothly with locals, such as shopkeepers or hotel staff, while 17.5% feel that Japan lacks multilingual signage, maps, and tourist information that are easy to understand (possibly due to translation errors or ambiguous meanings).
Let's take restaurant reservations as an example. When asked how they would make a reservation at a Japanese restaurant they wished to visit:
The majority (36.7%) preferred to go without a reservation, followed by making an online reservation or seeking assistance from someone who can speak Japanese. Only 10.5% chose to make the reservation themselves.
Japan's Complex Public Transportation!
Approximately 16% of respondents consider Japan's public transportation system to be their top challenge.
Japan boasts a highly developed public transportation system, with railways that can take you to almost any destination you desire. However, precisely because the railway network is so extensive and operated by multiple companies, it can be overwhelming for first-time visitors, especially in major cities like Tokyo and Osaka, where the railway system is intricate and resembles a complex spiderweb.
Nevertheless, with some research beforehand and the assistance of helpful apps, you can certainly conquer Japan's public transportation system in no time!
Other Inconveniences
When traveling to Japan, payment methods can also pose challenges for foreign tourists. Approximately 15% of respondents found it inconvenient that many places do not support diverse payment options, making mobile payments more difficult. Additionally, 15% of respondents felt that credit card/prepaid card payments are not widely accepted in Japan.
Another point of concern for many is the scarcity of trash bins in Japan!
Survey: Inconveniences in Foreign Visitors' Travel to Japan
– Survey Participants: Men and women of all ages living outside Japan, aged 10 and above.
– Total Respondents: 891 people (106 from English-speaking regions, 102 from Korean-speaking regions, 103 from Simplified Chinese-speaking regions, 580 from Traditional Chinese-speaking regions).
– Survey Period: May 9th, 2023 (Tuesday) – May 15th, 2023 (Monday).
– Conducted by: "GOOD LUCK TRIP," a website providing travel information for foreign visitors to Japan.
– Survey Method: Online survey.
(Visited 123 times, 2 visits today)
GetAround Japan is your number one travel guide, providing the latest information on visiting and living in Japan, with tips on what to eat, things to do, and places to stay.
Whether you're planning for a trip far in the future, or already in Japan in need of some fresh ideas, our archive of posts will help you find the best way to fill your time and get the most out of your travel experience.
We provide you updates on serious policies that affect visitors and foreign residents while also keeping things light and fun with articles on quirky trends and pop culture.
How do we know how to provide visitors the information they need? Our affiliate company CDJapan Rental provides WIFI and Sim Card rentals to thousands of visitors to Japan every year. In other words, we are constantly in touch with and listening to the voices of our customers, and infuse our blog with the information they ask us for.
For inquiries, contact us here
Company Information
CDJapan Rental (Neowing Corporation) 1-10-15-3F Nihonbashi Horidome Chuo, Tokyo 103-0012, Japan