When it comes to what kind of souvenirs to bring back to Japan, it is easy to think of things like White Lovers chocolate biscuits, Tokyo Banana Banana Cake, Strawberry Daifuku or raw chocolate. But in reality, these snacks, which seem to be very popular among tourists, do not appear too often in the daily lives of real Japanese people.
If you go to the snack section of a supermarket, you will hardly see these famous kinds of snacks, and if you want to buy them, you have to go to various large stations, such as Tokyo Station, the underground street of Shinjuku Station, or the counter at the airport.
So what are the snacks that are deeply rooted in the daily life of Japanese people? What are some of the snacks that you can buy at a regular supermarket or convenience store?
We will introduce them to you in this article.
Chocolate
KITKAT
KITKAT is probably available in many countries and regions outside of Japan, but I'm afraid there are not as many flavors as there are in Japan.
For example, KITKAT is available in different flavors depending on the region, specialties, and season, and you can find more than 30 flavors of KITKAT on the product page of the KITKAT Japan website.
original
maccha
Summer limit: Mango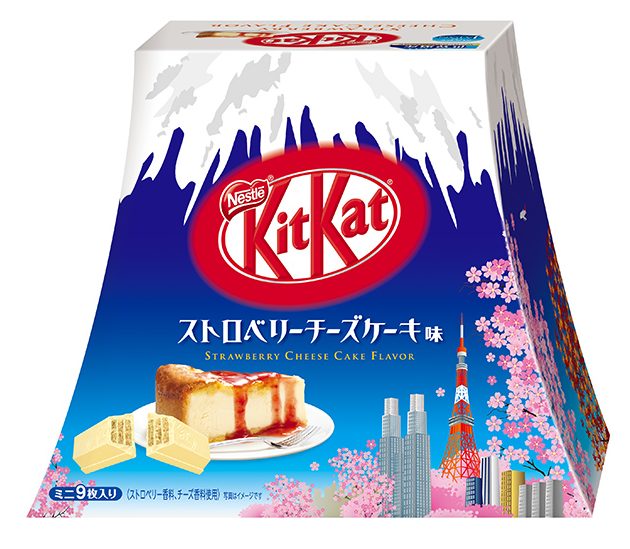 Mt.Fuji limit: Strawberry Cheese
Tokyo limit : Tokyo Banana Cake
Japanese Rice Wine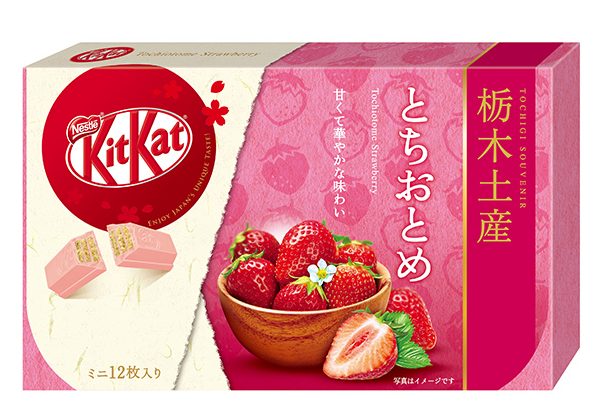 Tochigi limit: Strawberry
Okinawa limit: Purple Sweet Potato
Nagano limit: Shinshu Apple
Shizuoka limit: Wasabi
From https://nestle.jp/brand/kit/product/
If you search on the internet, you can also find pureed bean flavor limited to Sendai, chili flavor limited to Shinshu (Nagano Prefecture), soy sauce and royal milk tea limited to Tokyo, milk, potato, and roasted corn flavors in Hokkaido, as well as flavors such as kaffir lime, marble soda, and ginger soda from who knows where ……
Japanese people can KITKAT all flavors (laughs)
Now that traveling is limited over Japan, it's fun to eat the KITKAT from different regions.
Meiji Melty Kiss Chocolate
Meiji has really developed a lot of delicious chocolates. In addition to the mushroom mountain and bamboo shoot village that will be mentioned below, many friends love Meiji galbo chocolate. However, I personally recommend the Meiji company's annual winter limited chocolate Melty Kiss.

From Meiji
As long as the word "limited" is included, you can already see how delicious this chocolate is. After all, If it isn't delicious they won't be calling it limited. There are three basic flavors, the yellow version of Premium is a thick pure chocolate, the pink one is strawberry flavor, and the green one is matcha flavor, all of which are very delicious. For Christmas, there is also a white Christmas limited edition, which is white chocolate and melts in your mouth.
Chocolate biscuits
Mushroom Mountain" and "Bamboo Shoots Village" (Kinokonoyama & Takenokonosato)
Both of these chocolate cookies are Meiji products. Although at first glance they look very unusual, these two have started one of the biggest battles in Japanese snacking history.

From Meiji
The Mushroom Mountain chocolate biscuit is shaped like a mushroom head and the biscuit is shaped like a mushroom handle, with the chocolate and biscuit separated, while the Bamboo Shoots Village chocolate biscuit is shaped like a bamboo shoot, with the outside of the biscuit covered in chocolate carved into the shape of the surface of the bamboo shoot. Since around 1980, Japanese people have been arguing over which one is better, Mushroom Mountain or Bamboo Shoots Village.
Not only did Meiji hold its own "Mushroom Mountain vs. Bamboo Shoots Village General Election," but the University of Tokyo also holds an annual battle between Mushroom Mountain and Bamboo Shoots Village, and even major television stations have begun to pay attention to the sales and popularity of Mushroom Mountain and Bamboo Shoots Village.
Even if it is Meiji's marketing strategy, this is too cute.
Pocky
The Japanese love for Pocky is almost as much as KITKAT.
Pocky is sold everywhere overseas, but let's take a look of different Japanese Pocky! With all the different varieties of KITKAT, the Japanese have started also started making many different flavours of Pocky
Original
Extremely Fine Pocky
Maccha
Summer limit
Choco Mint
Summer limit
Coconuts
There is also "Jimoto pocky" (the Japanese word "Jimoto" means local, hometown), which combines local products. From left to right, from top to bottom are Setouchi Iyokan, limited to the Central Shikoku region; amaou, limited to Kyushu; strawberry, limited to the Hokuriku region; Gorojima Kaneseki, limited to the Hokuriku region; Yamagata Cherry Sato Nishiki, limited to the Tohoku region; Yubari, limited to the Hokkaido region. The flavor of cantaloupe in Hokkaido, the flavor of grape in Shinshu (in Nagano), the flavor of matcha in Uji in Kinki (Kansai), and the flavor of sweet wine in Tokyo in the metropolitan area (Tokyo and six surrounding prefectures).

アルフォート Chocolate Cookies
This one looks really inconspicuous, just a combination of chocolate and biscuit in the supermarket, and its simple packaging doesn't catch the eye compared to the other chocolate biscuits that come in all kinds of clever and cute shapes – but it's definitely one of those biscuits that you'll eat and exclaim, "That smells good! It's a chocolate cookie that's probably waiting for your unintended attention.

From Bourbon
The texture of this one is not crispy cookie + crispy chocolate, but rather fluffy, with a more grainy feel after chewing the cookie and a rich, soft chocolate texture. Some people will love it, some people won't, but you'll have to eat it to find out.
Candy
UHA
If I had to recommend only one Japanese gummy candy, I would definitely recommend this UHA flavored candy.

From UHA
Commonly available in grape and green grape flavors, it is a small packet, and when you open it, it is really round and rolled like grapes inside. When you put it in your mouth, the grape flavor is super strong, and if you bite into it, you will find a film wrapped around the outside of the candy, and after you bite into it, the fondant inside will be squeezed out like grape pulp, and the popping texture is amazing, but addictive, and you can't stop eating one.
In addition, if you put it in the refrigerator to freeze hard and then eat it, you will have the illusion of eating frozen grapes, interested parties can try!
Gummy Candy (グミ)
Japanese gummy candies (GUMI) itself is very delicious, and the texture is very varied. For example, there is a rubber candy like texture, there is a relatively hard shell wrapped around the outside, after biting into the smooth texture of the inside of the fudge, there is a fluffy but chewy texture. There are all kinds, but it's hard to say which is the most delicious.
The following is HARIBO GOLDEN BAREN gummy candy, because the bear-shaped gummy candy comes in six colors. If you randomly grab five with all different colours, it means there will be good luck. You can give it a try if you get them.

Potato chips / potato chips
Callbee
In this category, there is no mistaking Callbee is in the national class. Whether they are making potato fries or potato chips, they can always accurately capture the taste buds of Japanese people. The salad flavor of Jagariko potato sticks and the thin salt flavor of potatoes (POTATO CHIPS) directly occupy the top two positions in the Japanese snack list for years. Both the crisp and refreshing potato fries and the crispy and tasty potato chips are a regular favorite of Japanese people on excursions and in front of TVs.
JAGARIKO Potato Salad
Potato Chips: thin salt
出處:Callbee
Dagashi
Originally, Sendagashi refers to food products made of mixed grains and maltose, etc., which existed as food reserves. In modern times, the term refers to a small snack that can be bought for about 10 yen for children as opposed to a high-end snack.
Umaibou(Tasty sticks)
Karinto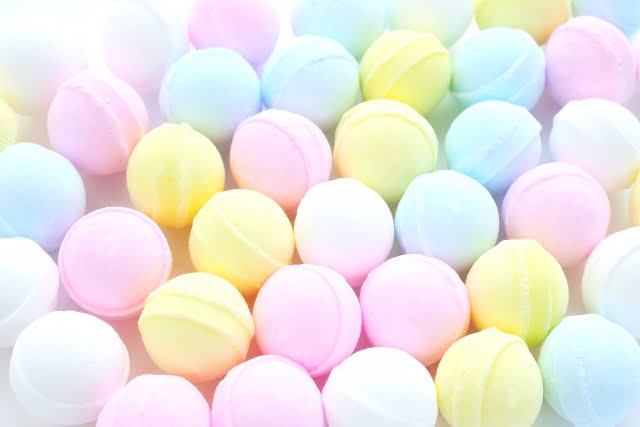 Soda candy (Ramune candy)
(Visited 933 times, 1 visits today)
GetAround Japan is your number one travel guide, providing the latest information on visiting and living in Japan, with tips on what to eat, things to do, and places to stay.

Whether you're planning for a trip far in the future, or already in Japan in need of some fresh ideas, our archive of posts will help you find the best way to fill your time and get the most out of your travel experience.
We provide you updates on serious policies that affect visitors and foreign residents while also keeping things light and fun with articles on quirky trends and pop culture.

How do we know how to provide visitors the information they need? Our affiliate company CDJapan Rental provides WIFI and Sim Card rentals to thousands of visitors to Japan every year. In other words, we are constantly in touch with and listening to the voices of our customers, and infuse our blog with the information they ask us for.

For inquiries, contact us here

=Company Information=
CDJapan Rental (Neowing Corporation) 1-10-15-3F Nihonbashi Horidome Chuo, Tokyo 103-0012, Japan