It has been 25 years since the first Starbucks store opened in Ginza, Tokyo. This year, to celebrate its 25th anniversary in Japan, Starbucks Japan has launched a number of activities under the theme of "Coffee is the power to connect", the second of which was even launched with 47 different flavors of Frappuccino, available in 47 prefectural stores in Japan for a limited time, called "47 JIMOTO Frappuccino" (47 JIMOTO フラペチーノ). These flavors were conceived by local partners (store staff) and are definitely rich in local characteristics.
The 47 JIMOTO Frappuccinos will be available at Starbucks from June 30, 2021 until August 3. All Frappuccinos are Tall size, 669 yen for take-out and 682 yen for in-store drinks.
Hokkaido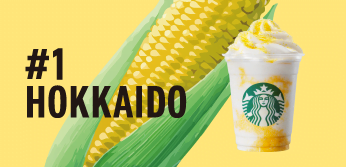 #01 【Hokkaido】Corn Cream Frappuccino
CDJapan Rental has a great deal on pocket wifi, with a range of flexible plans starting at ¥187/day.
Japan Pocket Wifi Rental
Tohoku Area (Aomori, Iwate, Miyagi, Akita, Yamagata, Fukushima)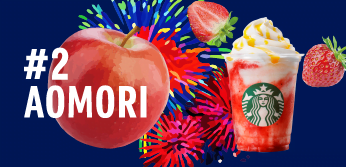 #02 【Aomori】Apple Strawberry Frappuccino
#03 【Iwate】 Matcha Sesame Frappuccino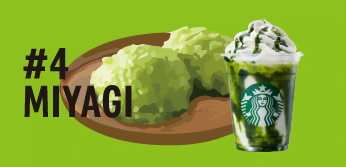 #04 【Miyagi】Maozu Matcha Frappuccino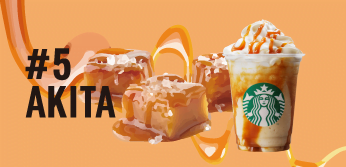 #05 【Akita】 Salted Caramel Frappuccino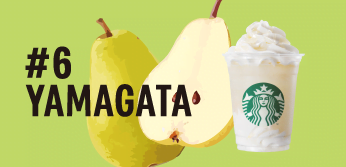 #06 【Yamagata】 La France Frappuccino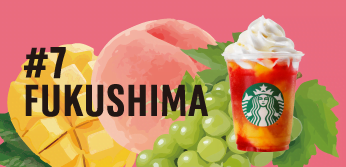 #07 【Fukushima】 Fruitful Frappuccino
Kanto Area (Tokyo, Kanagawa, Saitama, Chiba, Ibaraki, Tochigi, Gunma)
#08 【Ibaraki】 Cantaloupe Cream Frappuccino
#09 【Tochigi】 Crushed Chocolate Frappuccino
#10 【Gunma】 Mango Yogurt Frappuccino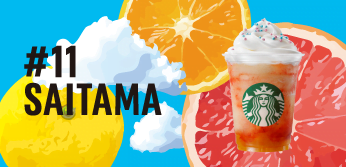 #11 【Saitama】 Strawberry Citrus Frappuccino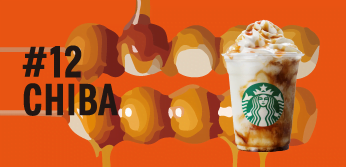 #12 【Chiba】 Coffee Cream Frappuccino
#13 【Tokyo】 Coffee Jelly Caramel Frappuccino
#14 【Kanagawa】 Summer Blue Cream Frappuccino
Chubu Area (Aichi, Shizuoka, Niigata, Toyama, Ishikawa, Fukui, Yamanashi, Nagano, Gifu)
#15 【Niigata】 Persimmon Chocolate Frappuccino
#16 【Toyama】 Watermelon Frappuccino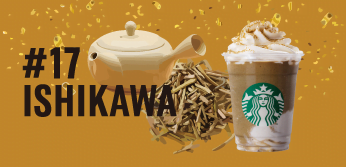 #17 【Ishikawa】 Stick Roasted Cha Frappuccino
#18 【Fukui】 Rice Matcha Frappuccino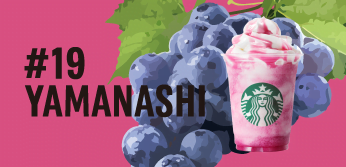 #19 【Yamanashi】 Grape White Chocolate Cream Frappuccino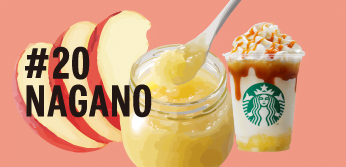 #20 【Nagano】 Apple Butter Caramel Frappuccino
#21 【Gifu】 Matcha Coffee Jelly Frappuccino
#22 【Shizuoka】 Mandarin Citrus Frappuccino
#23 【Aichi】 Red Bean Coffee Frappuccino
Kansai Area (Osaka, Kyoto, Shiga, Mie, Hyogo, Nara, Wakayama)
#24 【Mie】 Ise Tea Citrus Frappuccino
#25 【Shiga】 Biwako Blue Citrus Cream Frappuccino
#26 【Kyoto】 Matcha Kinako Frappuccino
#27 【Osaka】 Fruit Frappuccino
#28 【Hyogo】 Chocolate Cream Frappuccino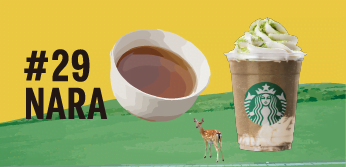 #29 【Nara】 Baked Cha White Chocolate Frappuccino
#30 【Wakayama】 Citrus Cream Frappuccino
Sanyo San-in Area (Tottori, Shimane, Okayama, Hiroshima, Yamaguchi)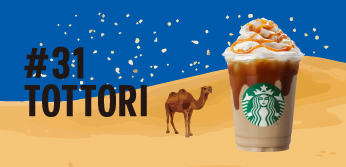 #31 【Tottori】Caramel Cream Frappuccino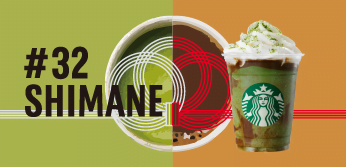 #32 【Shimane】 Creamy Matcha Coffee Frappuccino
#33 【Okayama】 Fruit Sunshine Frappuccino
#34 【Hiroshima】 Setouchi Lemon and Citrus Frappuccino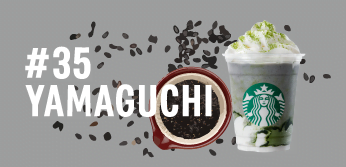 #35 【Yamaguchi】 Sesame Cream Frappuccino
Shikoku Area (Kagawa, Tokushima, Ehime, Kochi)
#36 【Tokushima】 Juicy Citrus Frappuccino
#37 【Kagawa】 Wakamabon Matcha Frappuccino
#38 【Ehime】 Kiwi Frappuccino
#39 【Kochi】 Ginger Citrus Frappuccino
Kyushu Area (Fukuoka, Nagasaki, Saga, Oita, Miyazaki, Kagoshima, Kumamoto)
#40 【Fukuoka】 Hachimoto Tea Frappuccino
#41 【Saga】 Candy Crunch Chocolate Frappuccino
#42 【Nagasaki】 Honey Cake Coffee Cream Frappuccino
#43 【Kumamoto】Crispy Cookie Chocolate Frappuccino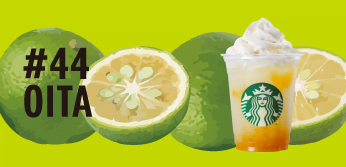 #44 【Oita】 Sour Citrus Frappuccino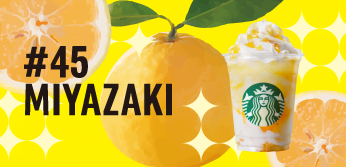 #45 【Miyazaki】 Hyuga Summer Frappuccino
#46 【Kagoshima】 Black Honey Cream Frappuccino
Okinawa
#47 【Okinawa】 Kim Chu Gao Vanilla Caramel Frappuccino
Image From:Starbucks Japan
(Visited 408 times, 1 visits today)
GetAround Japan is your number one travel guide, providing the latest information on visiting and living in Japan, with tips on what to eat, things to do, and places to stay.
Whether you're planning for a trip far in the future, or already in Japan in need of some fresh ideas, our archive of posts will help you find the best way to fill your time and get the most out of your travel experience.
We provide you updates on serious policies that affect visitors and foreign residents while also keeping things light and fun with articles on quirky trends and pop culture.
How do we know how to provide visitors the information they need? Our affiliate company CDJapan Rental provides WIFI and Sim Card rentals to thousands of visitors to Japan every year. In other words, we are constantly in touch with and listening to the voices of our customers, and infuse our blog with the information they ask us for.
For inquiries, contact us here
Company Information
CDJapan Rental (Neowing Corporation) 1-10-15-3F Nihonbashi Horidome Chuo, Tokyo 103-0012, Japan