On April 14, 2023, the Japan Railways Group (JR East and five other JR companies) announced on their official website that they will raise the price of the Japan Rail Pass (JR PASS) from October 2023. The JR PASS is a non-regional travel pass that supports almost all JR lines across Japan. For the 7-day pass, the current price is 29,650 yen, but after the price hike, it will be 50,000 yen, an increase of nearly 70%. The green car version of the JR PASS will also see the same percentage increase. Although the JR companies have stated that they will expand the applicable range of the JR PASS along with the price hike, will you still purchase a JR PASS when you visit Japan for free travel? Below is a detailed summary of the price changes for the JR PASS.
What is "JR PASS"?
JAPAN RAIL PASS, a joint offering of the six companies comprising the Japan Railways Group (JR Group), is the economical and convenient means of traveling throughout Japan by rail.

There are two types of PASSes: PASS for Green Cars and PASS for Standard Cars. Each type can be purchased for 7 days, 14 days or 21 days.

There are certain conditions for use. For example, "NOZOMI" and "MIZUHO" trains on the Tokaido, Sanyo and Kyushu Shinkansen Lines cannot be used.

Excerpt from Japan Rail Pass official website
*The six companies of the JR Group are JR East, JR West, JR Central, JR Shikoku, JR Kyushu, and JR Hokkaido.
**JR PASS refers to the nationwide travel pass for almost all JR lines in Japan. Besides this national pass, each JR company also offers regional passes such as JR East Pass (JR Tokyo Wide Pass), JR TOKYO Wide Pass, and JR-WEST RAIL PASS, etc. The announced price increase on April 14, 2023 only applies to the national JR PASS and not the regional passes for now.
Changes to the Prices of Japan Rail Pass (JR PASS)
Expansion of Usage Area
CDJapan Rental has a great deal on pocket wifi, with a range of flexible plans starting at ¥187/day.
Japan Pocket Wifi Rental
The current JR PASS does not cover the "Nozomi" and "Mizuho" shinkansen trains on the Tokaido/Sanyo and Kyushu Shinkansen lines. Starting from October 2023, JR PASS holders will be able to ride these trains by purchasing a separate ticket.
Details regarding the purchase of the separate ticket are not yet available on the official website, and are expected to be announced in the future.
Changes in the Price of the "JR PASS"
The new "JR PASS" will support:
Travel on more types of shinkansen (bullet trains)
Expansion of coverage areas for the pass
Purchase and reservation of the pass on a dedicated website
Use of automatic ticket gates
The current "JR PASS" can be reserved online and collected at train stations in Japan or purchased at designated overseas sales locations before arriving in Japan. The overseas price is generally cheaper than the price in Japan.
From October, with the above changes, the price of the "JR PASS" will be unified for both domestic and overseas purchases. The price difference between purchasing in Japan and overseas will be abolished.
Type
Current Price (until October 2023)
Price After October 2023
JR Designated Agency Collaborative Shop
Dedicated Website
Regular Car Tickets
(Adult Fare)
7-day pass
29,650 JPY
33,610 JPY
50,000 JPY
14-day pass
47,250 JPY
52,960 JPY
80,000 JPY
21-day pass
60,450 JPY
66,200 JPY
100,000 JPY
Green Car Tickets
(Adult Fare)
7-Day Pass
39,600 JPY
44,810 JPY
70,000 JPY
14-Day Pass
64,120 JPY
72,310 JPY
110,000 JPY
21-Day Pass
83,390 JPY
91,670 JPY
140,000 JPY
※ The price of "Child tickets" is half of the adult ticket price in the above table.
(Children refer to those who are 6 years or older and under 12 years old on the day of purchase. Those who are 12 years old or older are considered "Adults" and need to purchase adult tickets.)
Discounts for Domestic Tourist Facilities in Japan

After the changes in the JR PASS prices, domestic tourist facilities in Japan will offer discounts and other services to visitors who have the JR PASS (Nationwide Version).
However, there is no clear information yet on which facilities will provide how much discount or what kind of discount. The JR Group also stated that they will make an announcement in the future.
Will the JR PASS no longer be suitable for independent travel in Japan?
After the price hike, if you purchase a 7-day pass, you will need to spend 50,000 yen, which is almost equivalent to the actual shinkansen round-trip fare between Tokyo and Osaka. If your itinerary is limited to Osaka and Tokyo, this pass may not be the best option for you.
Moreover, the currently announced price increase of the JR PASS is for the nationwide version, and it is still unclear whether regional JR PASSes will experience a price increase or any changes. In any case, transportation costs for travel to Japan may almost double after October, so those who want to travel independently in Japan should hurry up.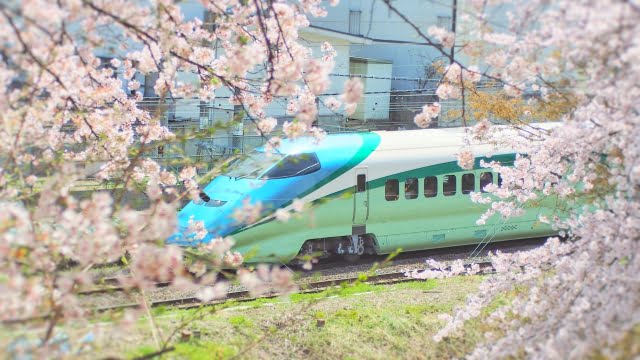 From:「ジャパン・レール・パス」の商品内容の拡充および価格改定等について(Japanese)
(Visited 217 times, 1 visits today)
GetAround Japan is your number one travel guide, providing the latest information on visiting and living in Japan, with tips on what to eat, things to do, and places to stay.
Whether you're planning for a trip far in the future, or already in Japan in need of some fresh ideas, our archive of posts will help you find the best way to fill your time and get the most out of your travel experience.
We provide you updates on serious policies that affect visitors and foreign residents while also keeping things light and fun with articles on quirky trends and pop culture.
How do we know how to provide visitors the information they need? Our affiliate company CDJapan Rental provides WIFI and Sim Card rentals to thousands of visitors to Japan every year. In other words, we are constantly in touch with and listening to the voices of our customers, and infuse our blog with the information they ask us for.
For inquiries, contact us here
Company Information
CDJapan Rental (Neowing Corporation) 1-10-15-3F Nihonbashi Horidome Chuo, Tokyo 103-0012, Japan