Visit Japan Web (VJW) is a new online service recently launched by the Japanese government for immigration procedures such as "quarantine", "immigration inspection" and "tax declaration" when entering Japan.
In addition to foreigners entering Japan, Japanese nationals returning from overseas must also use this service.
Visit Japan Web Official Website
You can also access the website by scanning the QR code below.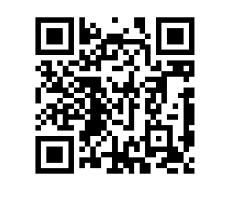 Recommended Environment
It is best to use the latest version of the following browsers to access Visit Japan Web.
CDJapan Rental has a great deal on pocket wifi, with a range of flexible plans starting at ¥187/day.
Japan Pocket Wifi Rental
iOS:Safari
Android:Google Chrome
PC:Google Chrome、Microsoft Edge
Available Airport
VJW service can only be used when entering Japan from the following airports:
Narita International Airport
Haneda Airport
Kansai International Airport
Chubu Centrair International Airport
Fukuoka Airport
New Chitose Airport
Naha Airport
How to use Visit Japan Web
Before Entry/Return to Japan
STEP 0:Create a new account, and login. Your Email address is required for this.
STEP 1:Register user details.You can register accompanying family members.
STEP 2:Register your entry/return plan.
STEP 3:Register information for Entry/Return Procedure in the plan you registered.
① Quarantine(Fast Track)
② Immigration(disembarkation card)
*Japanese citizens and foreigners with a re-entry permission do not need.
③ Customs declaration(personal effects and unaccompanied articles declaration)
Entry/Return Procedure (Arrival in Japan)
STEP 4:Show each QR code at Entry/Return Procedure.
① QR code for Quarantine
② QR code for Immigration
*Japanese citizens and foreigners with a re-entry permission do not need.
③ QR code for Customs
Language used in VJW
Before and after applying for a VJW account, you can select the system language you want to use. The following languages can be selected.
日本語
English
中文(简体)
中文(繁體)
한국어
Here you can view the Instruction Manual for Visit Japan Web.
VJW implementation schedule and the usage period of mySOS
The Japanese government expects to phase out the use of "MySOS" from November 1. If you enter Japan before November 14 (that is, until November 13), you can still use MySOS (you need to register your personal information with MySOS in October). From November, you will be able to use VJW to register your personal information. The use of MySOS will be discontinued from November 14, and visitors entering Japan will no longer be able to apply for an account and register information on MySOS.
In addition, the Digital Agency of Japan expects that from November 1 to November 5, there will be a peak period for VJW registration and that the screen process will be very slow. If you plan to enter Japan on or before November 5, it is recommended that you register your information on "MySOS" within October in order to allow more time for screening.
On October 31, you will not be able to fill in the information for entry into Japan in November (but you can register your account and upload your passport, etc.)
(Visited 211 times, 1 visits today)
GetAround Japan is your number one travel guide, providing the latest information on visiting and living in Japan, with tips on what to eat, things to do, and places to stay.
Whether you're planning for a trip far in the future, or already in Japan in need of some fresh ideas, our archive of posts will help you find the best way to fill your time and get the most out of your travel experience.
We provide you updates on serious policies that affect visitors and foreign residents while also keeping things light and fun with articles on quirky trends and pop culture.
How do we know how to provide visitors the information they need? Our affiliate company CDJapan Rental provides WIFI and Sim Card rentals to thousands of visitors to Japan every year. In other words, we are constantly in touch with and listening to the voices of our customers, and infuse our blog with the information they ask us for.
For inquiries, contact us here
Company Information
CDJapan Rental (Neowing Corporation) 1-10-15-3F Nihonbashi Horidome Chuo, Tokyo 103-0012, Japan